GROUPE IDEC launches the development of a new XXL logistics and industrial park in southern Andalusia covering more than 300 hectares of land. Its ideal location at the crossroads between all the continents and its direct accesses to major transport networks make this a place of strategic exchanges. This park is being developed to enable the integration of a great mix of activities and services, along with high added-value assets to create a rich and varied space. The energy dimension is also an integral part of the project since the park aims to achieve autonomy in terms of energy and limit its carbon footprint.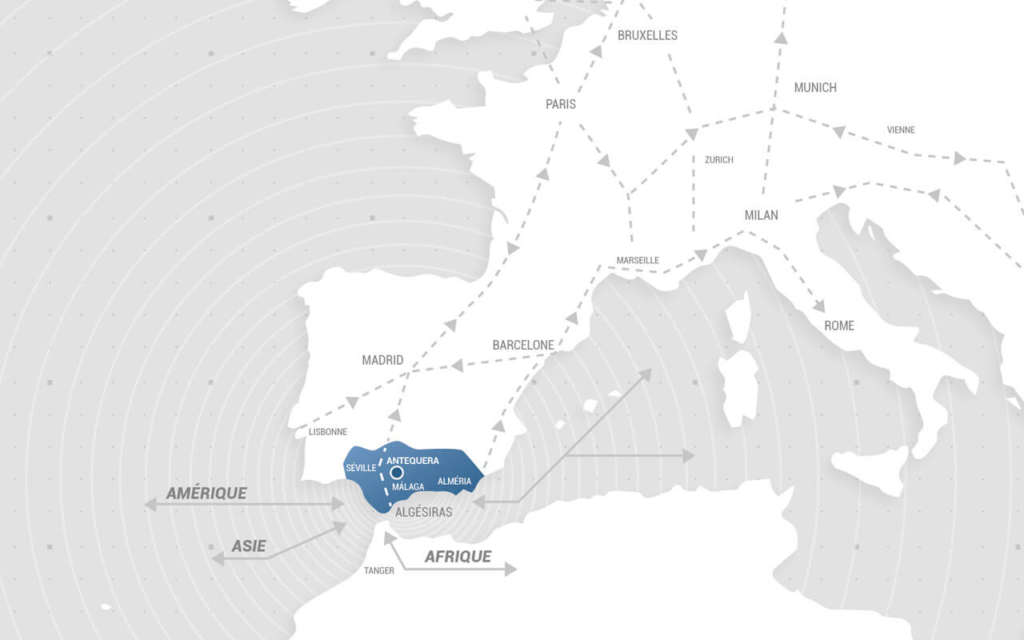 EUROPE'S FIRST XXL ENERGY-POSITIVE PARK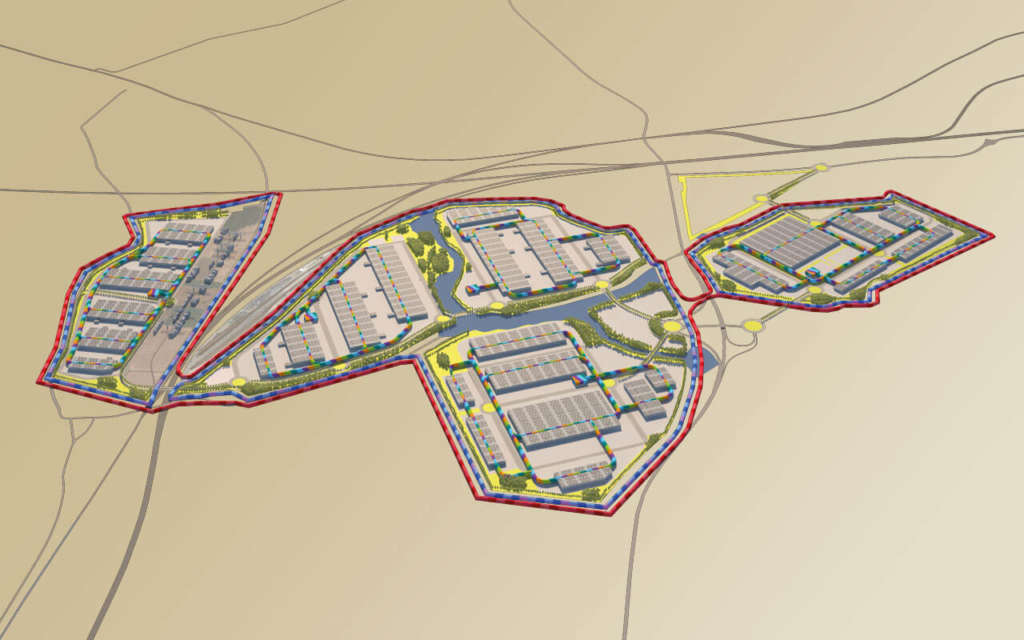 The GROUPE IDEC and PUERTO SECO ANTEQUERA (PSA) are launching a new large-scale programme in Southern Andalusia. Ideally located at the crossroads between the ports of Malaga, Algeciras and the Atlantic and Mediterranean railway corridors. It is positioning itself as the new benchmark XXL industrial and logistics park in Spain. With world-class infrastructures and direct access to the largest transport networks, it has all the assets to facilitate the expansion of your logistics or industrial activity in Spain, towards Europe and the rest of the world, including all the North African ports. The Park has been designed from the outset around an ambitious eco-friendly strategy. It seeks to achieve a carbon-neutral footprint, and by using all the sustainable energy sources incorporated in the Park, it will produce more energy than it consumes.
OVER 15 YEARS OF DEVELOPMENT WORK
The GROUPE IDEC has acquired a share in the capital of PUERTO SECO ANTEQUERA (PSA) to jointly develop an XXL programme in Spain. The two partners are now teaming up to breathe life into this area which extends over 300 hectares.
The land development permit for the first stage has already been obtained, and the permit for the second stage is currently being examined so that the land development works can begin in the first quarter 2021 and the construction of the first projects can start as early as 2022. This project exists thanks to the unrelenting perseverance of Domingo de Torres, President and Founder of a group of transport companies and his teams to at last bring this major logistics zone to fruition
A success achieved after 15 years of efforts.
A NEW PERSPECTIVE ON REAL ESTATE PROJECTS
The PUERTO SECO ANTEQUERA Park combines all our expertise, together with our vision, that of the Government of ANDALUSIA and of APPA (Andalusia's Public Ports Agency), to plan and develop far more than just real estate programmes.
More info : www.puertosecodeantequera.com