The IDEC GROUP brings together all the real estate services to provide you with a global and tailor-made response. Present all over the world, it takes advantage of its presence in Asia to accompany you.
A major player in the real estate sector
As a major player in the real estate sector, with more than twenty specialised firms, we operate in France and abroad to plan, develop, finance, provide innovative energy solutions, as well as to design and build all types of buildings.
We are a responsible player in energy transition and in limiting land-take. We approach each new project with the local authorities to reinvigorate their areas by creating new living and working spaces. This commitment is materialised by a determination to contribute to the green growth of towns, businesses and people while embracing the challenges of coherent and practical sustainable economic development.
Our international subsidiaries
In order to provide you with the best possible support in France and abroad, our teams rely on locations beyond our borders to offer you appropriate tailored solution. Whether in Europe, Switzerland, or Asia, we stand at your side to accomplish your real estate developments the world over.
We are present worldwide to provide a solution as close as possible to your facilities, through our subsidiaries (IDEC GROUP ASIA, IDEC GROUP SPAIN, IDEC GROUP SWITZERLAND, etc.) or associate companies, in particular the ARCHETYPE GROUP for Asia.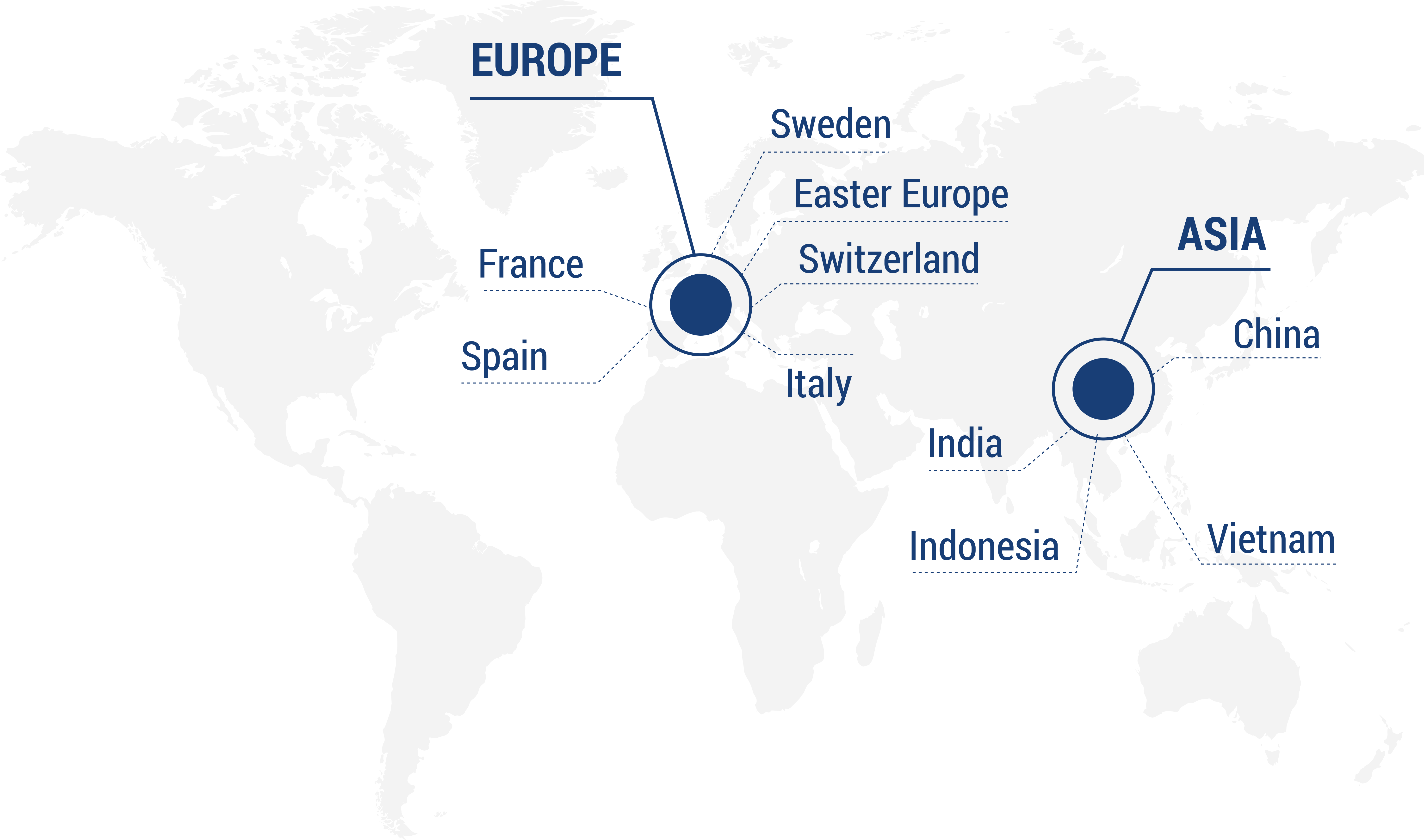 MWh renewable energy capacity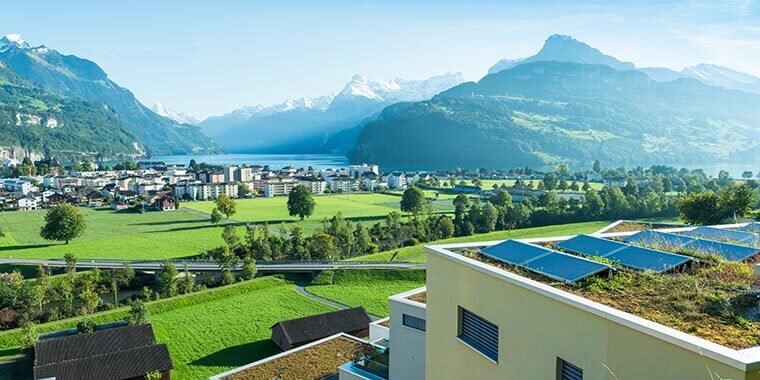 We are present in Switzerland with a specialist subsidiary based in Matran. This business and its construction experts offer their clients all of the services provided by the Group, including the development of business property, the design and construction of turnkey projects involving all sorts of properties, through to the financing of the property being built. Thanks to this local presence, we can adapt to the special requirements and standards that apply.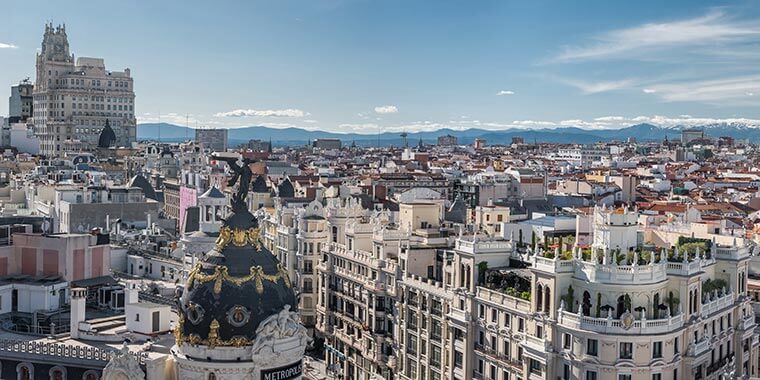 Spain is a major focus for GROUPE IDEC. Thanks to local partners who fully understand the special requirements of the country, we are studying several major development projects to work with our clients on the construction of their future facilities. Whether we are looking at French clients who wish to set up premises in Spain or local businesses, we do our utmost to come up with a suitable solution.
With our international teams, we offer comprehensive support to our clients who wish to set up in Sweden. A highly technical project is currently being built for ELIS and its subsidiary ELIS CLEANROOM, which specialises in the hire and maintenance of contamination control solutions for clean rooms. This latest project follows on from their first, highly successful joint project involving the construction of an industrial factory for the manufacture of clean and sterile products near Paris.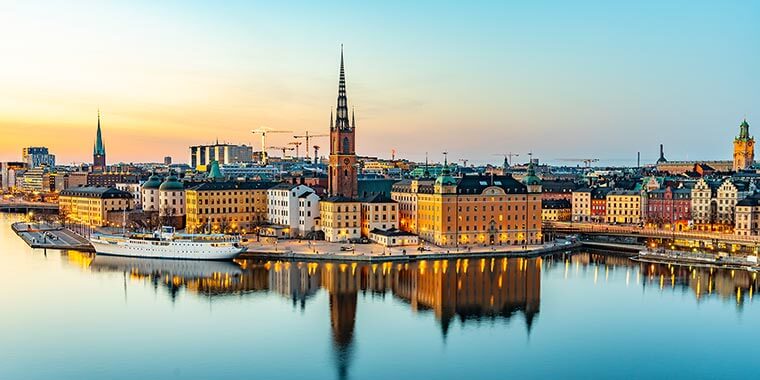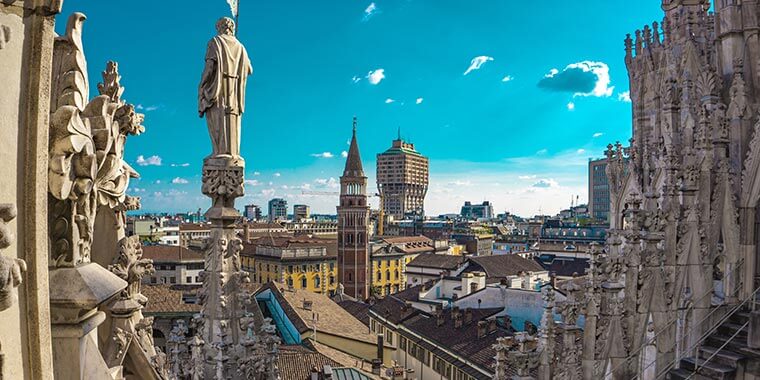 Thanks to local presence and partners based in the country, we can work with our clients on the construction of all of their property projects. This local base allows them to get to grips with local requirements and the standards that apply when building property projects in Italy. At the same time, we capitalise on our expertise acquired around Europe to build large-scale and increasingly technical projects for our clients.
ARE YOU LOOKING FOR
an investor location
a designer/builder
a creator of energy solutions
?
ARE YOU LOOKING FOR AN INVESTOR LOCATION, A DESIGNER/BUILDER, A CREATOR OF ENERGY SOLUTIONS?
Our teams will be focus on your needs and offer their advice on the accomplishment of real estate projects in Vietnam.