Through our dedicated subsidiaries, we have access to locations close to your projects. This proximity is in line with our commitment to assist you in the realization of your real estate projects.
An association of experts
IDEC GROUP ASIA was born from the association of two complementary specialists: GROUPE IDEC, which specialises in planning, development, design-construction, investment and the supply of innovative energy solutions, and ARCHETYPE GROUP, an engineering expert, specifically in large industrial production units. ARCHETYPE GROUP is also a member and partner of major international institutions such as RICS, the large buildings and urban habitat consultant.
GROUPE IDEC & ARCHETYPE GROUP
staff provide support
around the world
Another foothold in Asia:
IDEC GROUP ASIA China
Like for the solutions offered in Vietnam, we rely on our experts in China to develop real estate projects from the simplest to the most complex. Whether it is for the logistics, commercial, industrial or services sector, we capitalise on our knowledge and experience, combined with the expertise of our local partners to accomplish these projects. We are also actively working on the development of several large-scale parks.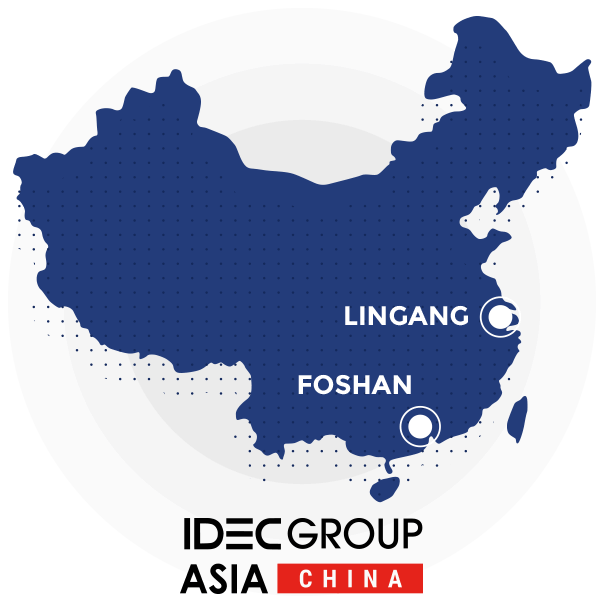 ARCHETYPE GROUP:
an ideal partner
Since its creation, the ARCHETYPE GROUP has stood out as a major player in the engineering sector. This engineering specialist has already completed more than 1,500 projects of all sizes for its customers. With more than 1,100 staff worldwide, the ARCHETYPE GROUP is one of Asia's leading construction specialists. The company works with its clients on architectural, engineering and process assignments and on the construction of all types of real estate projects. Its expertise covers a wide range of sectors, from residential, tertiary and industrial real estate to the energy and major infrastructure sectors.
ARE YOU LOOKING FOR
an investor location
a designer/builder
a creator of energy solutions
?
ARE YOU LOOKING FOR AN INVESTOR LOCATION, A DESIGNER/BUILDER, A CREATOR OF ENERGY SOLUTIONS?
Our teams will be focus on your needs and offer their advice on the accomplishment of real estate projects in Vietnam.